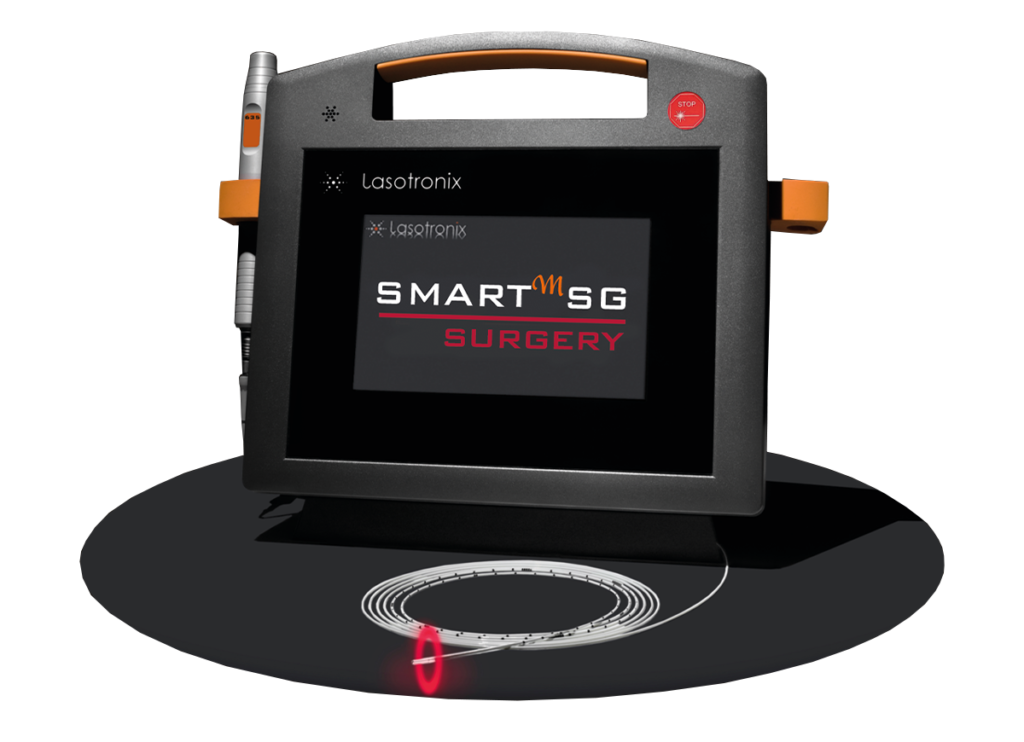 * Offer not applicable to German market.
Broadest range of applications – wide selection of treatment accessories
Simple and intuitive operation
Extensive database of procedures with the possibility of their modification and assignment to the patient
Greater precision of procedures with limited invasiveness for tissues
Quick return to daily activities
Pain reduction
No need for hospitalization
Lowest operating costs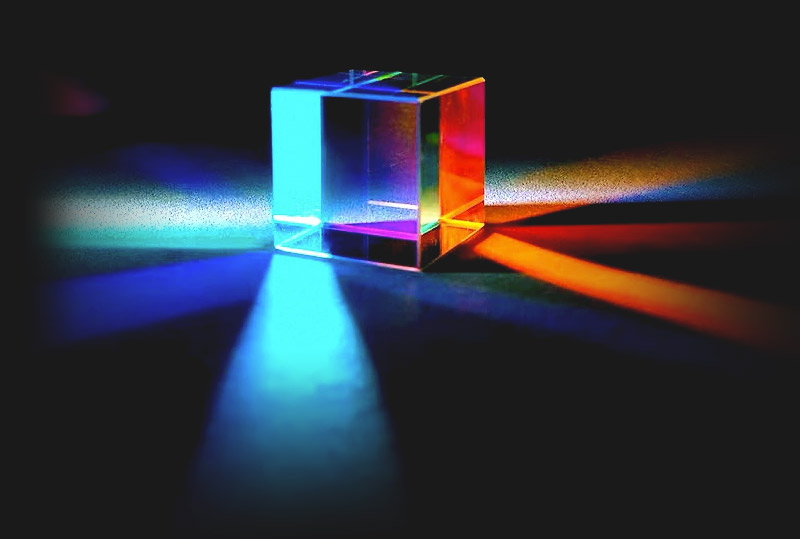 A brief history of laser therapy
The history of laser application in medicine began with surgical lasers, formerly referred to as laser knives.
American scientist Theodore Maiman was the first to successfully build a laser. This coherent and monochromatic laser light beam shone for the first time in 1960 and began a promising era, giving rise to all modern solid-state lasers.
In October 1961, Elias Snitzer of American Optical Co. reported on the first neodymium laser surgery.
In December 1961, the first medical laser procedure was performed by Doctor Charles Campbell of the Institute of Ophthalmology at Columbia-Presbyterian Medical Center and Charles Koester of American Optical Co. at Columbia-Presbyterian Hospital in Manhattan. An American optical ruby laser was used to destroy a retinal tumor.
In October 1962, Nick Holonyak, a consultant at General Electric Co.'s lab in Syracuse, published his work on the 'visible red' GaAsP laser diode – a compact and efficient source of visible coherent light.
In 1963, the first Polish HE-NE laser was put into operation – created at the Military University of Technology and generating radiation of the 1.15 µm wavelength.
In 1964, the first diode-pumped semiconductor laser was built.
In 1972, the widespread use of lasers in world medicine began. The advent of optical fibers was the main reason for looking for new laser applications in medicine. Optical fibers made it possible to insert the laser beam into body cavities and cavernous tissues.
Lasers in proctology were first demonstrated in 1989. It involved a surgical excision of hemorrhoids. In 1990, Masson described cases of patients who underwent CO2 laser hemorrhoidectomy in an outpatient setting with good results.
Each laser can be upgraded with a 635nm handpiece, ideal for biostimulation and wound care, as well as a 405nm handpiece specifically designed for diagnostics of infected areas and bacteria detection.
Usage

SMARTMSG-1
980nm (15W), 1470nm (12W)

SMARTMSG-2
980nm (15W)

SMARTMSG-3
1470nm (15W)

SMARTMSG-4
1940nm (7W)

SMARTMSG-5
405nm,635nm (0,5W)

Vascular surgery *

✓

✓

✓

✓

Proctology

✓

✓

✓

Microsurgery

✓

✓

Wound healing

✓

Infection diagnosis

✓
* Offer not applicable to German market.
Each of the lasers can be extended with a 635 nm handpiece ideal for biostimulation and wound healing, as well as a 405 nm handpiece designed specifically for the diagnosis of infected areas and the detection of bacteria.
| | | | | | |
| --- | --- | --- | --- | --- | --- |
| Wavelengths | 405 nm | 635 nm | 980 nm | 1470 nm | 1940 nm |
| Hemorrhoids | | | ✓✓✓ | ✓✓✓✓ |   |
| Fistula | | | ✓ | ✓✓✓✓ |   |
| Surgery | | | ✓✓✓✓ | ✓✓ |   |
| Varicose veins * | | | ✓✓ | ✓✓✓ | ✓✓✓✓ |
| Dishes | | | ✓✓✓✓ |   |   |
| Microsurgery | |   | ✓✓✓✓ | ✓ | |
| Wound healing | | ✓✓✓✓ | | | |
| Infection diagnosis | ✓✓✓✓ | | | | |
* Offer not applicable to German market.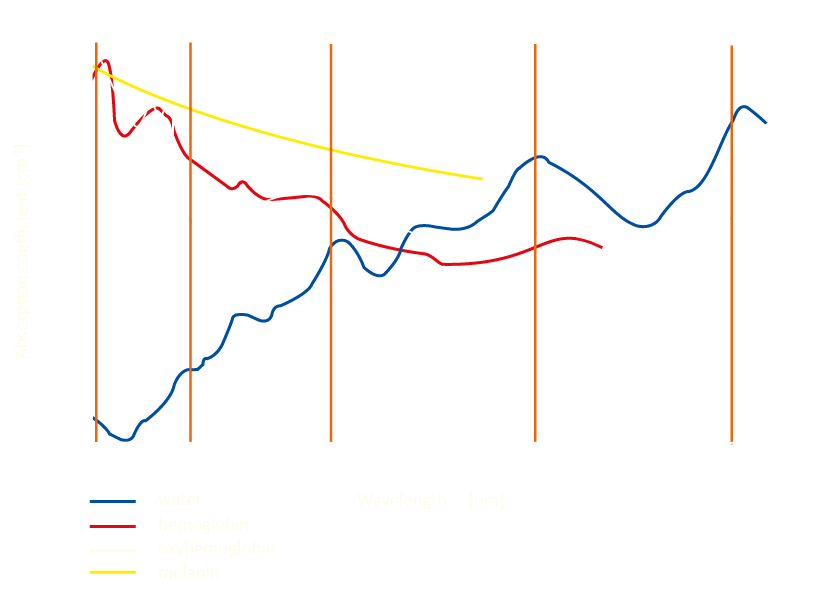 Why is there no single wavelength?
A novelty among the medical products manufactured by Lasotronix is SMARTMSG 980/1470nm – a two-wave universal surgical laser, which in addition to phlebology and proctology is widely used in dermatologic surgery, otolaryngology, and gynecology.
Furthermore, diode lasers from the SMART family can be extended with an additional wavelength of 635nm, which – owing to biomodulation effects – has an incredibly positive impact on human blood morphotic elements. Treatment with this wave significantly improves the process of soft tissue regeneration, rebuilds blood vessels, reduces post-operative pain and swelling, stimulates blood and lymph flow, and strengthens local immunity. The use of the 635nm laser is especially recommended for patients suffering from inflammation, hard-to-heal wounds or ulcers, and after any surgery to accelerate healing, reduce pain and swelling.
For minimally invasive intravenous laser ablation (EVLT) Lasotronix offers diode lasers that emit radiation at different wavelengths, i.e., 980nm, 1470nm or 1940nm, with the possibility of their further expansion with additional light sources.
As can be seen from the graph, the absorption coefficient for the 980nm radiation is higher for hemoglobin than for water. In case of 1470nm, especially 1940nm, the opposite is true, and water absorbs light radiation many times better than hemoglobin. Both of these chromatophores are components of human tissues, including blood and vessel walls. Lasers with a wavelength of 980nm have been applied extensively for more than 20 years, and the average power used in treatments is 10-12W. At 1470nm, lower power values of 6-8W are needed, and for 1940nm, 4-6W are enough to perform an effective operation. Reducing the amount of power needed makes these lasers much safer and predictable tools for the physician, while providing patients with a faster and more comfortable recovery.
Specifications:
Laser type: diode
Output power: up to 15 W for 980nm, 1470nm
Output power: 7 W for 1940nm
Output power: 0.5W for 405nm, 635nm,
Screen: color, touch
Fiber diameter: 200μm, 320μm, 400μm, 600μm
Weight: 2.5 kg
Leave us your e-mail address or telephone number. We will contact you.
Pursuant to Article 13 of the General Data Protection Regulation of 27 April 2016 (Official Journal of the European Union EU L 119 of 04/05/2016) hereinafter referred to as "GDPR", I hereby inform that:
the Controller of your personal data is Lasotronix Sp. z o.o. with its registered office at ul. Elektroniczna 2A , 05-500 Piaseczno, Poland
you can contact the Controller via email at biuro@lasotronix.pl
your personal data will be processed in order to establish contact on the basis of Article 6(1)(f) of the GDPR as a legitimate interest of the Controller and for marketing purposes on the basis of Article 6(1)(a) of the GDPR – consent of the data subject
the recipients of your personal data will be only entities authorized to obtain personal data under the law, website management entities and mass mailing service providers
your personal data will be stored until you withdraw your consent; you can withdraw your consent at any time
you have the right to request from the Controller access to your personal data, the right to rectify, erase or restrict the processing
you have the right to lodge a complaint with the supervisory authority
providing personal data is voluntary; however, failure to provide such data may result in the inability to establish contact and receive marketing offers or to participate in surveys